The other night, I was in Fredericton for an opening and artist talk at Gallery Connexion of "Familial Ground" by photographer Rafael Goldchain. It is a series of self portraits portraying the artist as his relatives, as he says: "
detailed reenactments of ancestral figures, and can be understood as acts of naming linked to mourning and remembrance."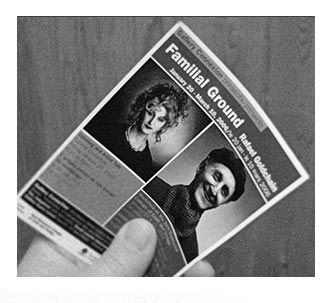 Familial Ground
The work can be viewed here
http://zonezero.com/exposiciones/fotografos/goldchain/index.html
or "live" at Gallery Connexion until March 10th
http://www.galleryconnexion.ca
if in Frederciton, it's worth checking out.