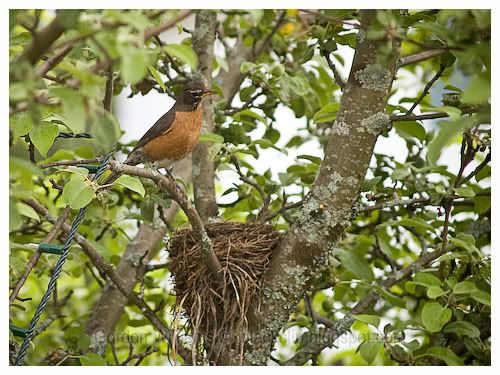 Last Saturday morning my friend Chad and I were in the living room when He noticed a robin was building a nest in the apple tree directly in front of the living room window. We watched it for a few minutes make trip after trip with some bits and pieces and slowly the nest was forming.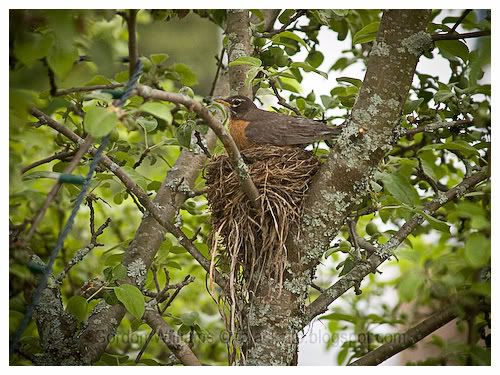 Over the next few days I kept my camera nearby and made some images as the robin moved in and started keeping the eggs warm. The mama robin was there day in and day out and even had some pesky black-capped chickadees drop by for a visit.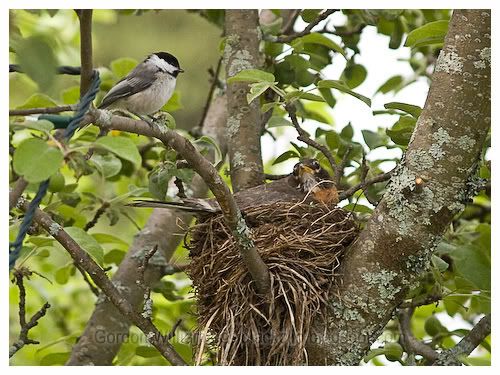 Late Wednesday night there was a nasty thunder and lightning storm, Thursday morning I saw the nest was empty but hoped all was well...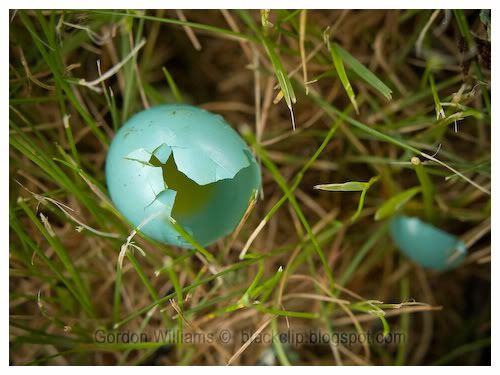 but when I looked closer there were two busted eggs in the grass below the tree:(
I climbed the tree to look inside the nest in case there might have been another egg but, alas the nest was and still is empty.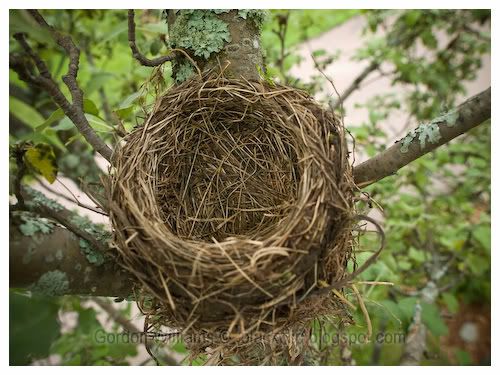 Perhaps the mama will come back and try again...